It's amazing how much has happened since my last post. I'm down to about a posting once a month due to my hectic schedule but sometimes I feel like so much happens in my life that I actually don't know what to pick to write about! I wonder if other bloggers ever have that problem....
holding up signs and taking pictures takes up a lot of my time
So there's the big recent news of President Obama winning the presidential election. Was I stoked? YES? Was I surprised? NO! People have been thanking me for my support of the president, but to tell the truth, I really don't know if I did as much as so many others. I have many friends who shipped themselves out to Nevada, Colorado even Ohio for a final election push for our President. I am proud that my mother, back in Wilkes-Barre, Pennsylvania (where I went to high school) went out on her phone and phone banked for Obama religiously. My younger sister was also a super volunteer in Philadelphia, setting up phone banks and getting free buttons. I am immensely proud of both of them. My mother is currently on disability after living a tough life that was rife with very real abuses from the "system" and racist entities, but still she puts herself out there for her civic duties, to work hard for a President she believes in. How can I not be inspired by that?
Go mom and little sis!!
This is not just some pro-Obama post (well it sorta is), but this is also my slice of what this election meant for me. I have never been too involved in any presidential election before this one. Outside of my experiences earlier this fall as a delegate (which I outlined in
the previous post
), I also did a fair amount of blogging leading up to this election. I started blogging for
Hyphen magazine's blog
only this past April, but it gave me the opportunity to interview some great people and cover topics that I really care about. It also enabled me to share my writings with so many people through the power of the Internet and social media. Earlier this year, I was elected to be on the board of the
East Bay Young Democrats (EBYD)
, a position I really had no experience with, but I did know that I wanted to bring more diversity to the table with this group, and help them reach out more to membership to be involved in political activities. Around the same time that I joined EBYD, I also helped start up the Black Young Democrats of the East Bay (BYDEB) as a founding board member. I was lucky to be part of an amazing team who wanted to see young Black people have a avenue for involvement, information and activism when it came to democratic politics in Oakland. It was so strange that a place like Oakland didn't have a group like this! Well they have one now =)
BYDEB board with Supervisor Keith Carson
I didn't start 2012 with the goal of being more involved involved with the Democratic party or with the elections. Politics is a passion for me, I just find it so interesting, but I didn't expect all of this. I almost feel like it just happened, and I went along for the ride. It's been a good ride, I feel like I've learned so much - the good, the bad and the ugly. I've also made some amazing memories and friends, so I am grateful for it all. I don't really know where any of this will lead. People have asked me if I ever think about running for office. Well yea, I do think about that, but I also think about running a small goat cheese-making farm one day.
one day....
The point is, I don't know maybe? yes? no? maybe so? I may need a magic 8 ball but as of now I just want to go with the flow and keep learning and experiencing as much as I can when it comes to this world. But I can also walk away from it and I am glad that as of now I still have that space.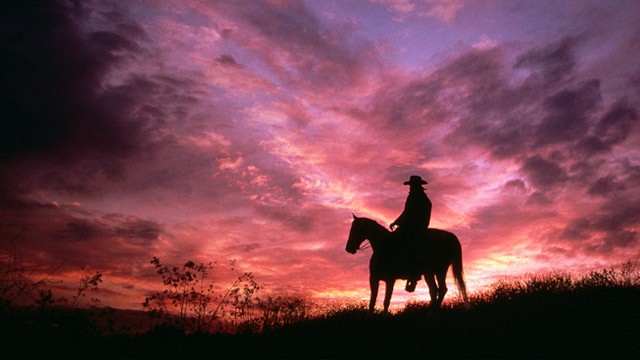 Yup, ride away from politics like a badass cowboy in the sunset (probably not gonna happen though)
But more than anything I am so DAMN EXCITED. This election cycle saw some really exciting wins for Congress, especially when it comes to adding diversity to congress and the
undeniable impact of minority voters on election results
. This is the
most diverse Congress ever
, with a record number of women now serving in the Senate. There was even
a line in the Senate women's bathroom for the first time.
For the first time, I think that a line to a women's bathroom is awesome.
The country is getting more and more diverse, I keep citing this fact in other writings,
but the 2010 census has already shown that over 50% of children under the age of one in the US are non-Caucasion.
I spoke about these developments and statistics regarding women and minorities
in a radio interview on APEX Express
on the local radio station KPFA, if you are interested in learning more (I come on at the 00:12:20 mark). We're taking over, and you're coming with us....whether you like it or not (hopefully you like it!). We still have a long way to go, but I do believe we can look to improve our society together.
So I am really looking forward to these paradigm shifts, I am excited to not just witness it, but be a PART of it, and be involved and get others to be involved in making sure our voices are heard and that communities are not left behind.